IELTS Institute in Jalandhar
What is IELTS?
IELTS, the International English Language Testing System is test of English language proficiency for non native speakers of English. IELTS test is conducted by mainly three institutions namely, the British Council, IDP Australia and University of Cambridge English Language Assessment. The test bands are very much important criteria for getting admissions in divergent countries like UK, Australia, New Zealand and Canadian universities. As well as, American universities have also started accepting IELTS bands. So if you scored well in this test then half of the battle is won as this test is the first step for seeking to study on a foreign land.

Listening

Reading

Writing

Speaking
We give numerous tricks to crack IELTS exam with good bands:
1. Training/ coaching features
2. Small batch size
3. Flexible timings
4. Unlimited doubt sessions
5. Effective study material
6. Headphones
7. Grammar classes
8. Interview practice
9. Weekly mock tests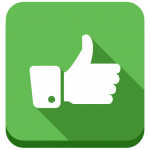 How are bands allotted?
Candidates are judged on a band scale of 1 to 9 in each part of the test. These bands tell a candidate's ability to use and understand English. There is no pass or fail system in IELTS test.
BAND 9- Expert
BAND 8- Very Good
BAND 7- Good
BAND 6- Competent
BAND 5- Modest
BAND 4- Limited
BAND 3- Extremely limited
BAND 2- Intermittent
BAND 1- Non user